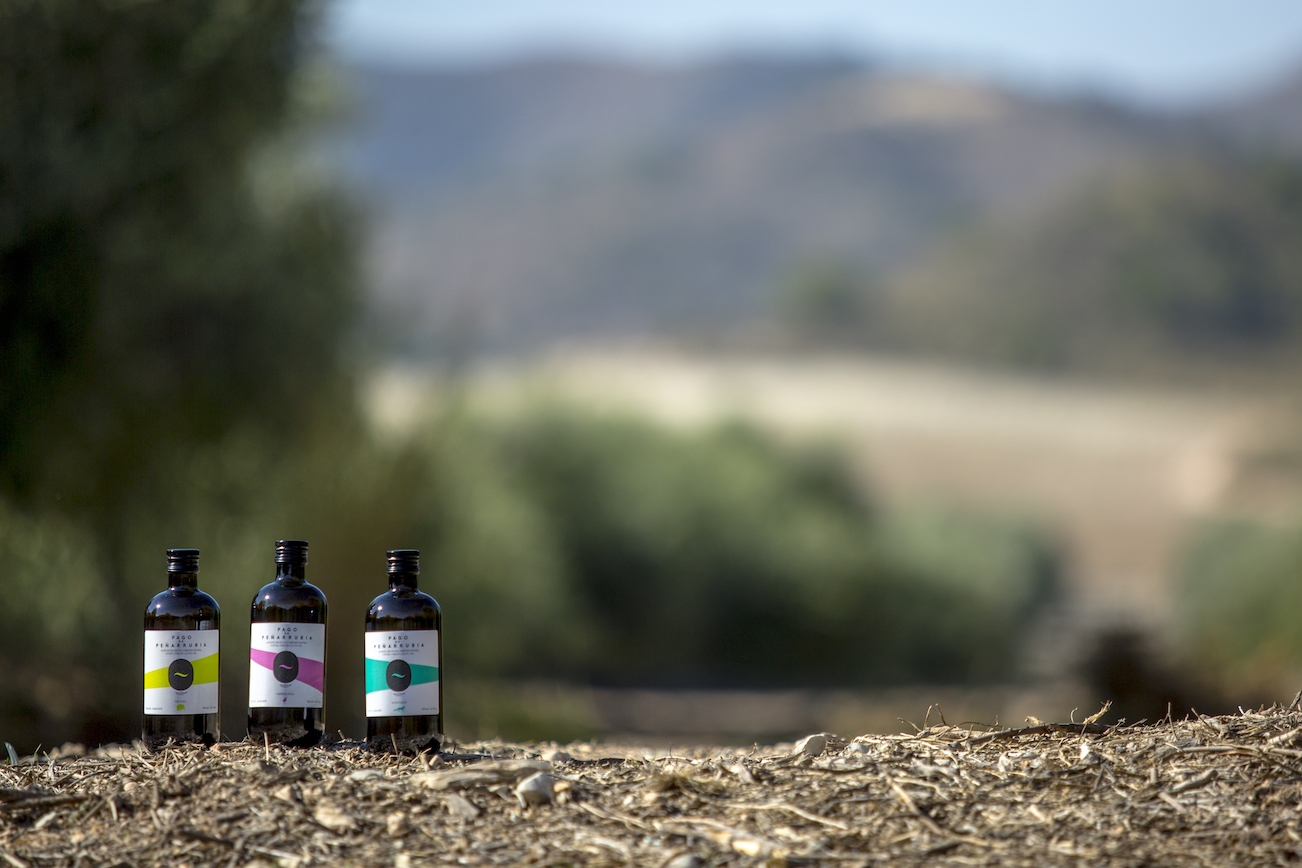 At Pago de Peñarrubia we are not inventing anything new, we simply elaborate properly.
Caring and monitoring every tree throughout the year, introducing techniques in order to obtain sustainable and organic production certification (in 2019 the entire EVOO harvest will be organic).
Harvesting is carried out by mechanical means, pampering our fruits and transporting them so that the olives are not crushed or touch the ground, intact to our mill located on the estate itself. We separate Separating varieties and agricultural areas, preserving the differences between them, allowing us to create compositions that enhance the quality of every oil. From the tree to the bottle in less than 3 hours using only mechanical means and a cold-press milling process.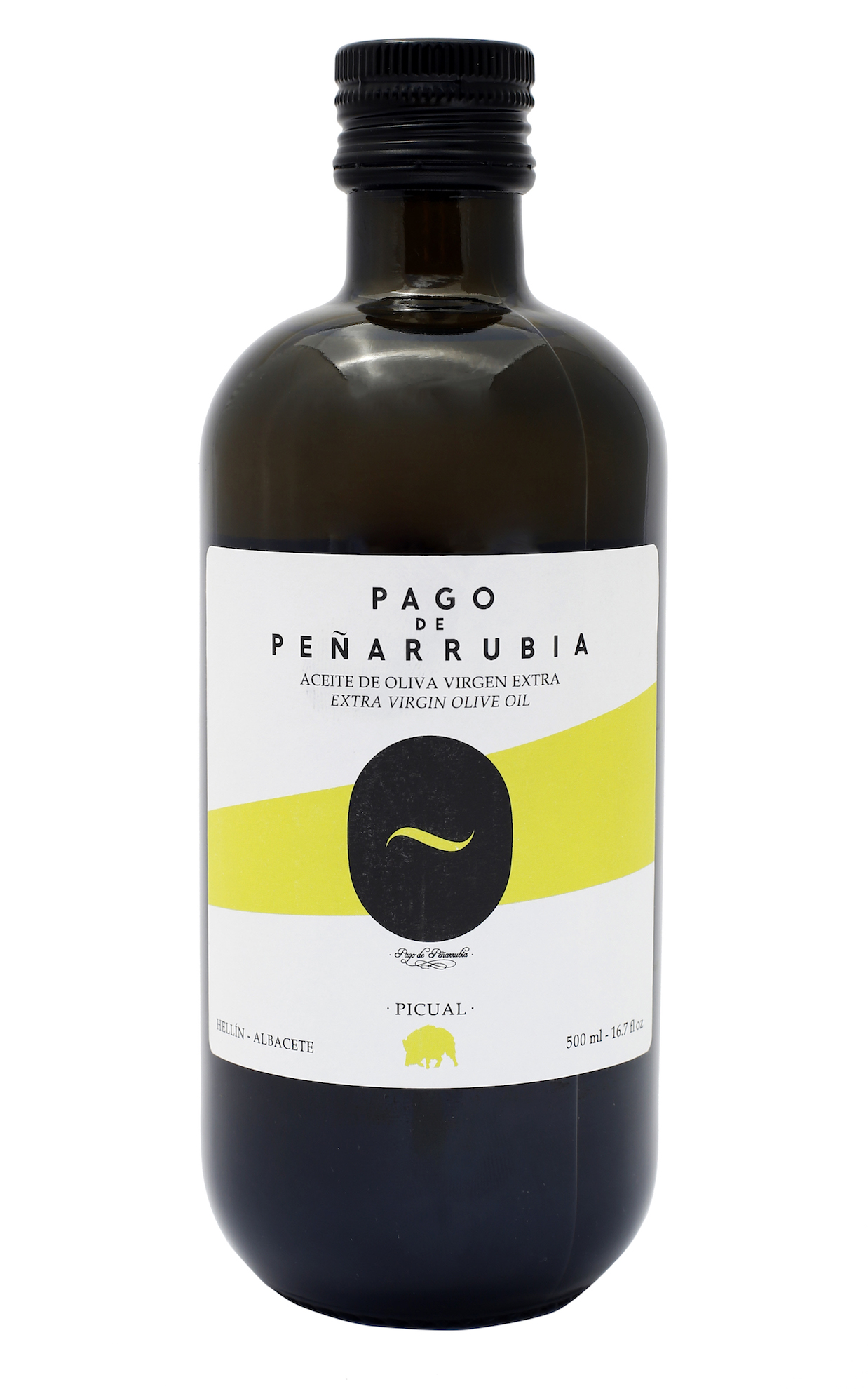 Picual
---
Picual Extra virgin olive oil has a medium fruity flavour that combines both green and ripe notes. Interesting yet unpretentious.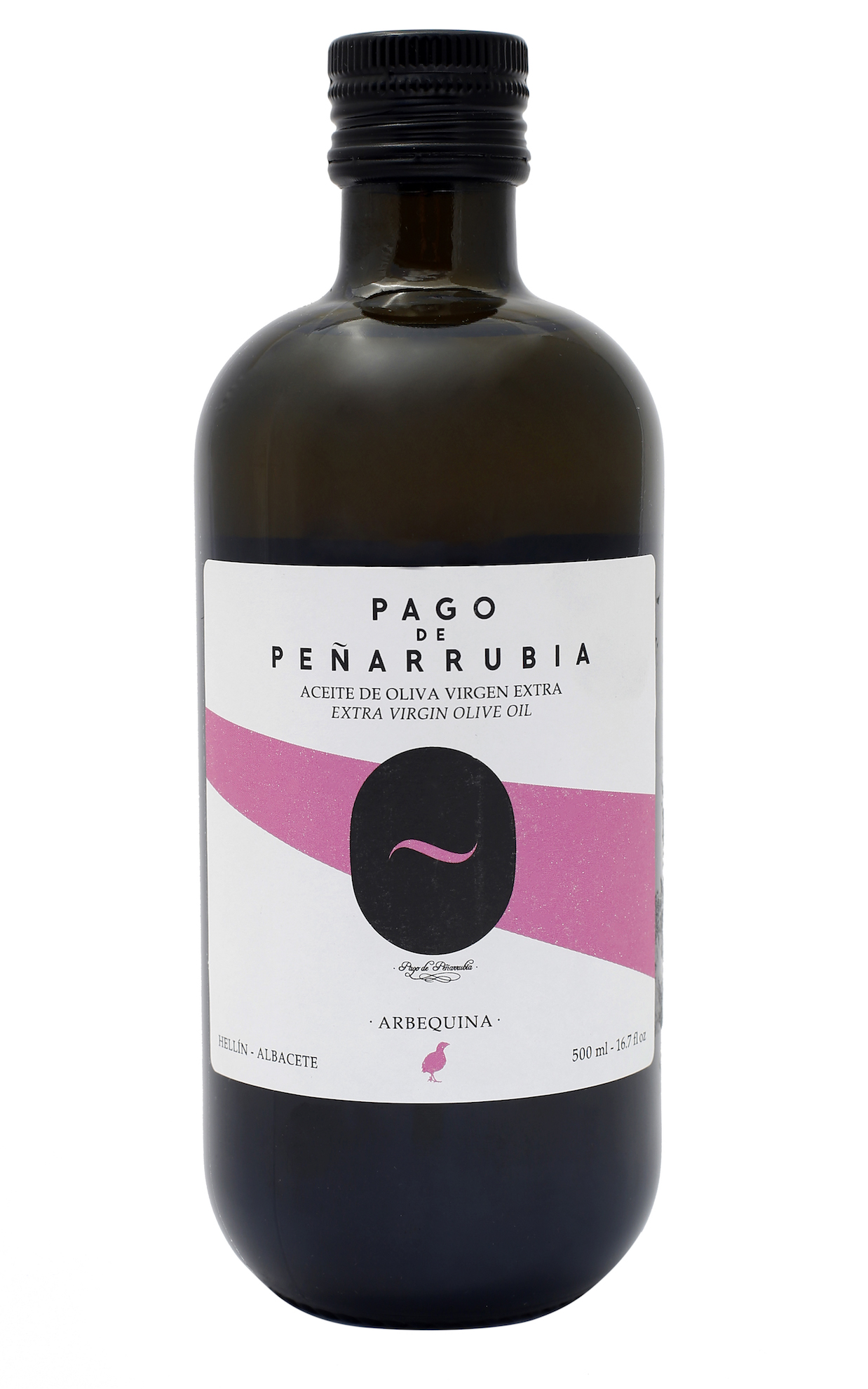 Arbequina
---
Arbequina Extra virgin olive oil has a medium-high ripe fruity flavour, complex and harmonious and multi-dimensional. On the bouquet herbaceous, apple aromas and a light floral nuance is perceived.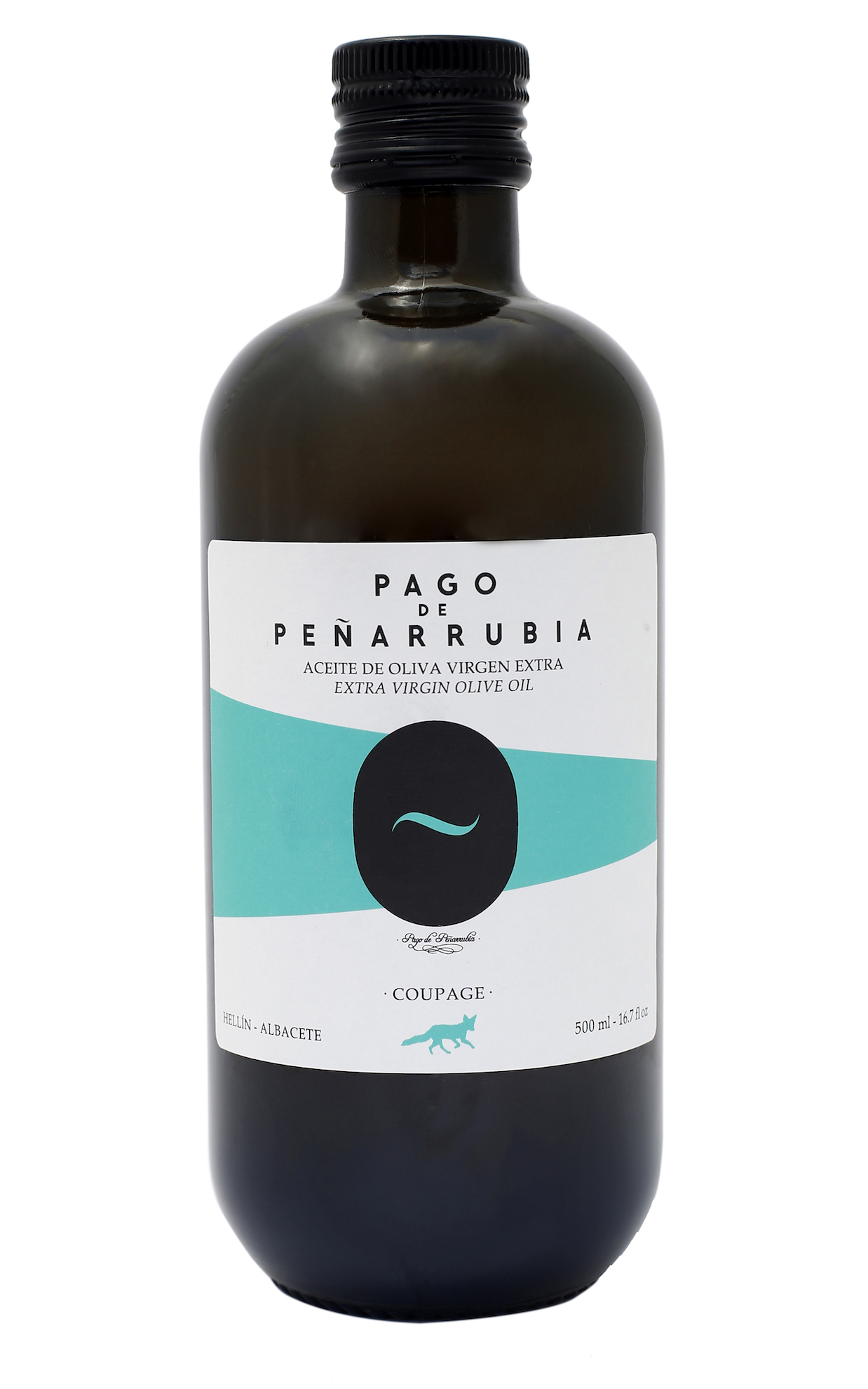 Coupage
---
Extra virgin olive oil the result of the blending of two of our olive varieties where their best from the olives is obtained without any pressing processes, obtaining a medium fruity ripe flavour with green nuances.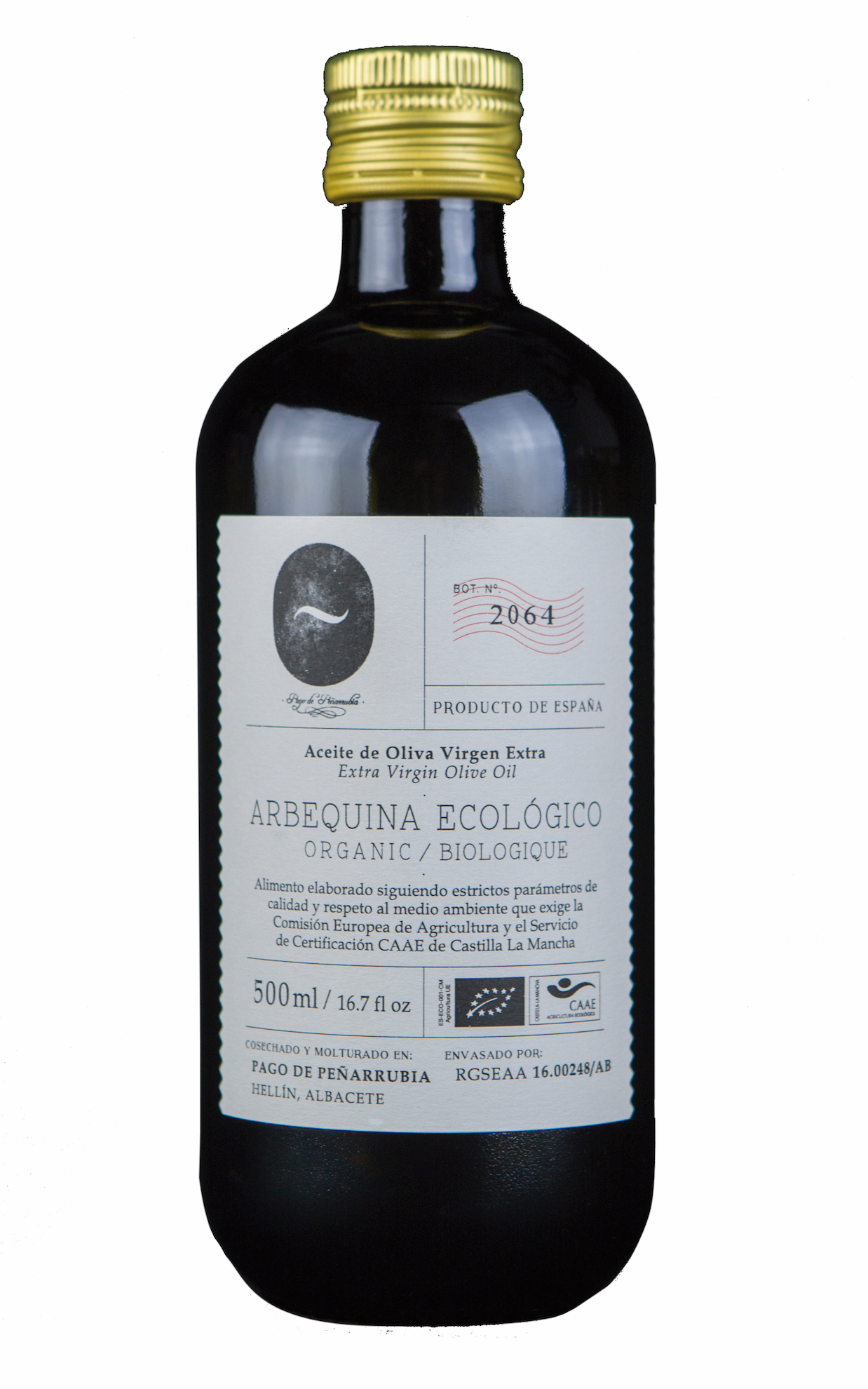 Ecológico
---
This extra virgin olive oil has been produced following the strict parameters of quality and respect for the environment required by the European Commission of Agriculture and the CAAE Certification Service of  Castile-La Mancha.
"an olive oil emblematic of its terroir: a delicious nectar, with a softness and an amazing length on the palate. Aromas of fresh butter and baked apple lend a sweet note to this oil; a treasure for the plate!"
OLIVIERS & CO.
"(…) the Picual olives used in this variety give it a delicate and soft taste"
FORTUNE
" (…) is a complex intense fruity, but smooth and sweet extra virgin olive oil"
THE WORLD'S BEST OLIVE OILS 2016
"(…) un zumo de oliva que salga de la botella y corte el hipo al que lo pruebe (…)
DAVID DE JORGE